Ville sans arbres / City without Trees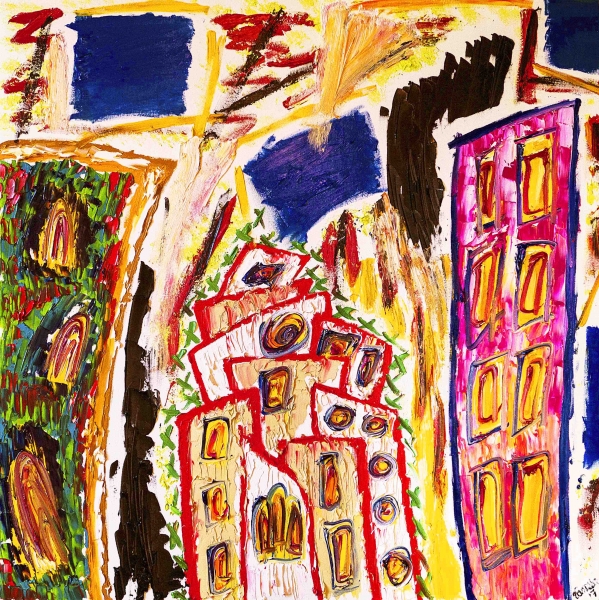 « Le Peintre Vanessa Gemayel, dans sa nouvelle série, explore la matière dans tout son éclat.
Cette talentueuse Coloriste nous montre "sa Ville" Beyrouth souffrant des outrages de l'Homme.
Derrière les rouges Lave, les jaunes Amer des façades, elle nous dit:
En faisant tomber les murs, l'âme des anciens s'élève dans le ciel d'où tombe déjà une pluie acide de souvenirs.
La Ville est à genoux.
La Ville Crie. »
Jean-Dominique Jacquemond – Historien et critique d'art
Paris – Mai 2017
"The artist Vanessa Gemayel fierily explores matter in her new exhibition.
Through a skillful palette, she portrays 'her City' Beirut suffering from the outrages inflicted by Man.
Beneath the Lava-reds and Sour-yellows of the facades, her voice resonates:
By tearing down walls, the souls of our ancestors rise to the sky
And a rain of acid souvenirs pours down.
The City is on its knees.
The City Screams."
Paris – May 2017
Jean-Dominique Jacquemond – Art historian and critic